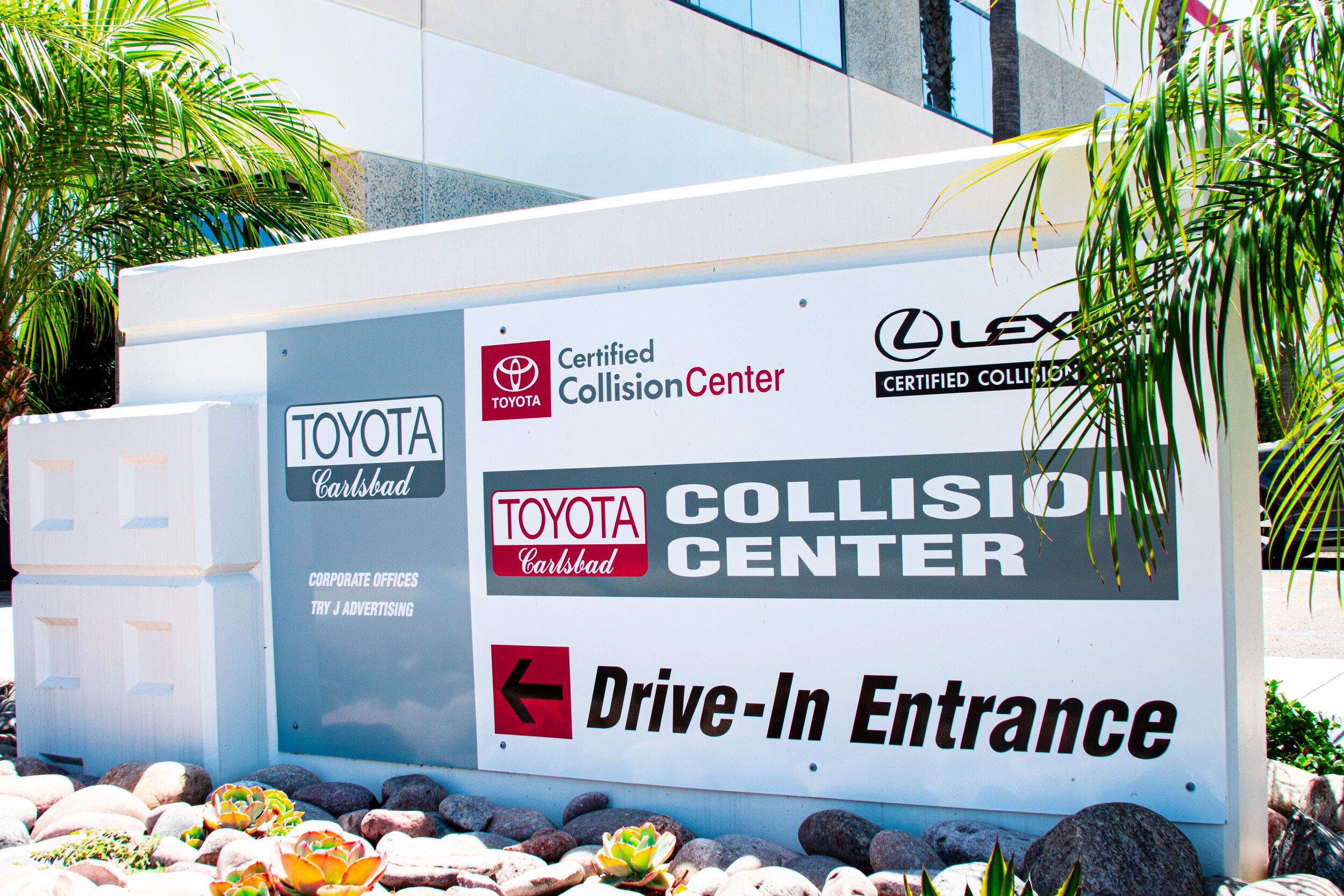 Nobody wants to be involved in an accident, but unfortunately things can happen from time to time that will damage your Lexus model. Should you have such an incident with your Lexus in Carlsbad, don't turn to just any collision center to get the work done. Instead, visit Lexus Carlsbad, where our award winning collision center will ensure that the job gets done right, the first time. Whether you've been in a serious accident and need intensive vehicle repair work, or you're just looking to buff out some dents and refresh the finish of your Lexus car or SUV, our Lexus collision center in Carlsbad is here to help.
Our collision center has been among the tops for both Lexus and Toyota models for five years now, taking top honors in both 2016 and 2017. That means when you visit us for your Lexus collision center needs, you're getting service and work quality that is not just great for the area, but among some of the best in the entire United States. That's no small feat, and one that we're particularly proud of; and it's a tradition of excellence we intend to continue building upon for years to come.
We even have a trio of high-ranking Lexus Collision Center technicians on our team, so you can rest assured that our high quality of work won't be waning any time soon. Ray Patterson and Andreas Solis have each been named technician of the year, with Danial Solis coming in second place. It's rare for a dealership to have one top-ranking technician, let alone three, and they help our entire collision center team up their game to provide high-quality results, on time, and with a fit and finish that will last a lifetime.
We Work With You!
Part of the reason for our excellent service is that we work directly with you to complete the work that needs to be done on your Lexus vehicle. We'll consult you on day one to discuss what work needs to be done, and we provide explanations to help clarify all of the work that we do, so you always understand what is being done to your vehicle.
Sometimes, while going through the process of working on your vehicle, we'll remove a part or panel and reveal additional work that was not initially obvious when we first took a look. Should this be the case, we'll always get in touch with you to let you know what we discovered, and we maintain that level of transparency throughout the collision repair process. It's part of what has made us such a top-rated Lexus collision repair facility, and it's why our Carlsbad customers keep coming back to us for all of their cosmetic repair needs.
We'll Help You When Trouble Strikes
Our collision center works with your insurance company to help get you back on the road, but we'll never sacrifice on quality when it comes to getting the job done. At the end of the day, we are here to make sure that you are happy with the work performed on your vehicle, and that means providing you with the right parts, high-quality work, and no cut corners along the way. We use genuine Lexus parts for anything that needs to be replaced, and they come with a lifetime mechanical warranty to guard against any future defects.
Keep Your Lexus Looking Like New
We also use state-of-the-art technology to match your new paint with the current paint on your vehicle. Even if you regularly store your Lexus in a garage, you'll still find that the paint color will change slightly over time. We'll be sure to match your new paint with the current paint on your vehicle, so your Lexus will never look like it's had any panels replaced. We also help you with glass, clear coat, and other finishings to ensure the high-quality look of your Lexus will stand the test of time.
Visit Us Today!
If you need the expertise and experience of our award-winning Lexus collision center in Carlsbad, contact us to set up an appointment today!